Print This
---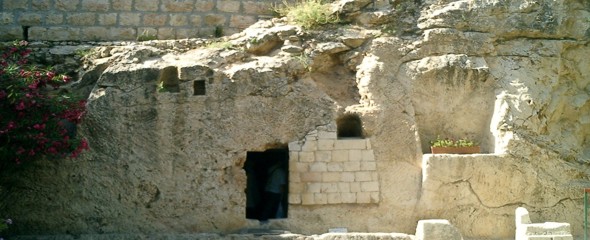 From Death To Resurrection, Part One
By Ruth McCormick and Co-authored by Brenda Craig
 Radical Change And Paradigm Shifts
This morning the Holy Spirit began to invade and stir my thoughts. As He continued to minister to me I came to realize this is exactly what we all need right now…to be stirred and invaded by Him. The Word says we have the thoughts and intents of His heart…not will have…but have. We need for the Spirit of the Living God to invade our thoughts—to invade our mind…our will and our emotions and in the process saturate us with His presence…His power, His healing and His glory.
We need Him to stir up the thoughts already in us…to invade us and bring all His plans…His Word and His desires for us to the surface.
Where we seem to battle or have a lack in our lives is most assuredly areas in our minds where the Mind of Christ has not prospered in us…in our thinking…our attitudes or our belief systems. Radical change and paradigm shifts are on the way. Get ready. The best is yet to come.
The Hour To Know Him Is Here
This is the Hour that we must and shall know Him as never before. We will know Him like never before as our minds become renewed by Him and His Word. The inherent power and ability of His Word to grow and become fruit in our lives will escalate in these days. By way of this process we will experience an abundant time of growth and harvest in the days to come.
Healing and deliverance must come and will come as He is moving heaven and earth to do so. He will remove the earth of time, sin, wounds and all hindrances covering the wells of our hearts with the bursting forth of living waters.
Boundaries, Blockades And Barriers
What blocks us or holds us back from receiving our healing? What are the blockades to the manifestation of healing and deliverance…the manifestation of His Kingdom in our midst? It is what we wrongly believe and perceive…what we wrongly believe and perceive about the Word of God and His promises in relation to our individual lives and the lives of others.
It is like getting a doctors' report contrary to the Word of God and believing the doctor over the Word…the Word that says "By His Stripes We Were Healed".
Notice the word "Were". What an awesome word when it comes to having faith. Were means to already have been. It is past tense. Jesus is not going to heal or deliver. He already has and it is for "All" to avail themselves of. All in includes me. All includes you. Healing and deliverance is not just for one particular person or another…not for a person we might consider religious or super spiritual. Healing and deliverance is for "All" which includes you, me and everyone else.
There are borders and barriers along with inward and outward resistance to the Promise becoming manifest in our lives. What we need to do is surrender our souls to God and trust Him to do what is best without fear. Most importantly and with great assurance we must let our minds become renewed by the Covenant promises of His Word…to know Him as Healer, Provider, Deliverer and Redeemer to mention only a few.
Our minds need to know Him as well as our spirit knows Him and come to a deeper knowledge, understanding and revelation of His limitless power. As we do this the mind of Christ is cultivated in us.
Living Between Death And Resurrection

The Spirit of the Lord spoke to me and said, "Tell everyone…tell them they are living between Death and Resurrection and have been engaged in the dying process, but they have not yet come out of the tomb with the Power of Resurrection. Tell them the time is Now."

I began to meditate on what He was impressing upon me. It was a pearl of wisdom for my life as well, because I was being reminded of a fundamental truth. What truth? This truth; it was during the time of death prior to resurrection that a great and mighty battle took place. It was in the depths of the unseen that the Breaker went forth and prepared the way for us to overcome…to overcome and likewise experience the same victory…to overcome and experience His resurrection life and power.
Resurrection Follows Surrender
It was after Jesus surrendered on the Cross…after He gave all He was that the destiny of God came forth for His life and in turn became ours…our resurrection…our victory…our redemption. He became the curse that hung on a tree, so we could live blessed and free from the law of sin and death. He took all the sicknesses…all the diseases upon Himself. Yes, He was bruised for our iniquities, and the chastisement of our peace was upon Him. His death was a forerunner for our redemption…our resurrection.
In Philippians we are told we can be resurrected from the dead while we are yet living. Have you experienced death in any area of your life while yet living? If so, know this, He is present with resurrection life. You don't have to wait till you die in the physical to experience resurrection. It is for the here and the now. His death, burial and resurrection have prepared the way. He has always gone before us and always will. The steps of a righteous man are ordered of the Lord. He is the preparer of the way on which we shall travel.
We don't physically have to succumb to being nailed to a cross, but our flesh and will are nailed to the Cross. We have to endure the hours of dying to selfish desires, self-ambitions to bring our will in subjection to His.
We have to enter into the travail of Gethsemane and wrestle with our wills until we surrender and say, "Not my Will, but Thine be done." Jesus was a forerunner of our spiritual path to the tomb of who we were—to the Resurrection of whom God has said we ARE. We have been transferred from the kingdom of darkness to the Kingdom of the Son…to the Kingdom of Light.
The Nails Of Adversity And Dying To Self
Many times we are hammered with betrayal, rejection and abandonment…all nails meant to seal our fate and rob our faith. They get hammered deeper and deeper into our flesh and penetrate the very essence of our being. They are well honed and sharpened nails the enemy uses to make us say, "Hath God Said?"
The devil, the father of all lies, wants us to forsake dependence on God and believe we can truly know good from evil…that we can be like God without embracing the Cross of Redemption. This is pride of life and only leads to a fall. Instead we must fall at the feet of Jesus and pour ourselves out completely…pour out all our wrong beliefs…thoughts…attitudes…pride and self-sufficiency.
Yes, we must realize we are dying; dying to self. We must be willingly submit our self to the Cross and say goodbye to the offenses experienced by self as we feel the sting of betrayal, rejection and abandonment as they penetrate us…as they penetrate our life like a nail.
Trees, Offenses, and Forgiveness
As we hang on the tree, faced with the pain and reality of being caught at the crossroad of decision, we must learn to cry out as Jesus did, "Father forgive them for they know not what they do!" Forgiveness for the offenders was granted even before His death. We are included in those offenders. Our forgiveness was granted at the same time. Now we need to avail ourselves of said forgiveness.
Have you forgiven your offenders as you hang on your cross of hurtful memories and slanderous words…your cross where the nails of betrayal and rejection hold you while they inflict pain which allows the very life of who are to be drained out through a tumult of lies, innuendos and half truths?
Is it getting hard to breathe as your lungs fill up with the fluids of adversity? Is the blood of the battle running down your face? Is it having success in its sole desire…its sole purpose to block your view of the Life to come after the process has run its course? Yes, its desire is to defer hope and make the heart sick. If so, it is time for a change…time to walk in forgiveness toward God, yourself and others.
Cultivating A Heart Of Forgiveness
Have you cultivated a heart of forgiveness toward the offenders in your life…have you cultivated a heart of forgiveness toward your own self…toward God? Lack of forgiveness toward God, toward others or toward self violates the greatest commandment of all which is to love the Lord, love your neighbor and love yourself.
If you have not cultivated a heart of forgiveness take the first step right now. He will meet you where you are. Surrender to the one and only God who is calling you into the realm of the unseen…into places unknown and forgive.
Can you truly say, "Father forgives them for they know not what they do" and say as well, "Unto You I commit My Spirit…I commit all that I am" and do it from the very depths of your being. Can you commit yourself and say, "I Surrender All?" If not, remember the Cross…remember His suffering and know you have not suffered unto death. Remember and surrender.
Is It Finished?
The Cross is a place of transition acting as a bridge from the Old to the New—from the past to the present…form death to resurrection. After we have conquered our will and all its resistance to the dying process of the cross, we must bear under the suffering to the end. We must count it all joy. And when we have endured our cross…our death of self and find the place of true forgiveness…the place of true surrender we can then say, "IT IS FINISHED!"
So many are living between Death and Resurrection and the work of the Cross, therefore; the dying process is not finished. Where are you in the process…where am I. These are questions worth pondering…contemplating. They are worth some Selah moments. Take some time to reflect on what you have read and we will discuss this some more as we dive a bit deeper in Part Two.
If you like this article, then please subscribe to my
full text RSS feed
. You can also
subscribe by email
and have new articles sent to your inbox.