Print This
---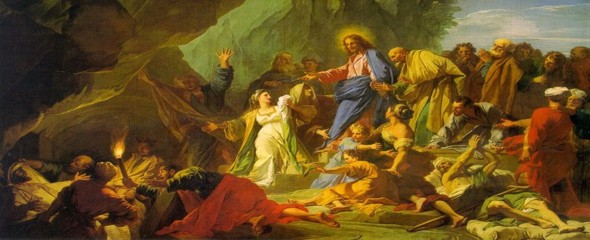 A Dream And Word By Ruth McCormick And Her Son Mickey
I want to share a dream my youngest son had over the weekend. He came to me and said, "Mom I have a dream I need you to interpret that I had last night"
His Dream
My son has planted a garden and it is coming up great.
However, in his dream he walked out to it and it was all dried up…no fruit or vegetables…just dried up twigs and leaves. He went back out later that same day and he was going to water it in hopes that he could bring them back, but when he walked out there it had already come alive. It was full of fruit and vegetables.
It inspired and excited me because I immediately heard, "In My time I will do a quick work".
When it is a kyros time—the timing of God— it will happen, in spite of human efforts or the lack of human efforts.
The plants were dead—having no life just as those things we have hoped for and dreamed about…just as those things we have waited for to happen.
The Body Of Christ
The Body of Christ has become at times so disappointed because they haven't seen their hopes, dreams or promises manifest…haven't seen what they where waiting for…but was it their time?
Did they grow weary waiting on Gods' timing and in turn become upset with God when He denied them their hearts' desires (Galatians 6:9; 2 Thessalonians 3:13) Did they grow weary when all He was really saying was "It's not time". Are you growing weary….Am I?
Did they grow weary and walk in unbelief when the whole time they were only sitting at a yellow light thinking it is was a red light…taking the wait for denial. How about you? Have you been seeing red?
Suddenly!
And when my son walked back out to his garden with a watering can in hand to water it himself…to bring it back to life, it was already alive and fruitful. And it was not from any of his own effort (Zechariah 4:6).
This Is The Day
This is the day of grace and abundant life, and this grace will not have anything to do with human effort. For man shall not get the Glory! Those things we have been waiting on…things we thought were dead and gone, God is now speaking into. God is speaking life to wombs, dreams, marriages and lives…speaking life to what was once dead. He is now calling you and I…calling our dreams—our promises right of the grave. And just like He called Lazarus out of the grave He is doing the same thing for us and our dreams…our promises. He is calling us. He is commanding…He is saying, "Come Forth!"
In His Time
So there maybe something you have gotten disappointed about in past seasons because the Kingdom promises have not manifested in fruitfulness and abundance. But know this, in "His timing He will do a quick work".
Therefore do not grow weary in doing good for He is good and His love endures forever. Most of all, He is not a man that He should lie. Have faith…have hope, for you are coming forth in His time…and the substance of things hoped for will be…faith will be.
Blessings
Ruth and Mickey McCormick
If you like this article, then please subscribe to my
full text RSS feed
. You can also
subscribe by email
and have new articles sent to your inbox.