Print This
---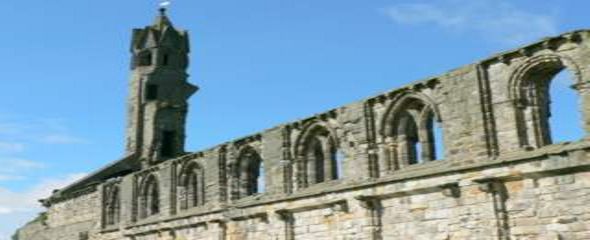 And he replied, You must love the Lord your God with all your heart and with all your soul and with all your strength and with all your mind; and your neighbor as yourself. And Jesus said to him, You have answered correctly; do this, and you will live [enjoy active, blessed, endless life in the kingdom of God] (Luke 10:27-28 Amplified)

This is the great (most important, principal) and first commandment. And a second is like it: You shall love your neighbor as [you do] yourself.)These two commandments sum up and upon them depend all the Law and the Prophets. (Matthew 22:28-30 Amplified)
In Part 1 of A Key To Intimacy with The Lord we discussed how letting go develops intimacy with the Lord. We promised to delve into the three aspects of the two greatest commandments and how they relate to walking in intimate relationship with Him.
We established the need to let go and press on to our high calling in Christ by cleaning out the closet of our hearts.  In order to do this we must dismantle some common lies most of us believe from time to time which will free us to love God.
What Do You Really Believe?
It is my belief that most of our inability to love God is based on lies we believe about Him…lies often formed in our own wrong belief system according to what we have experienced at the hand of men or circumstances…and a misunderstanding of the Word and God's nature. Our greatest hindrance to loving God is to believe we are not loved. How can we truly be intimate with someone we aren't sure loves us?
Often these beliefs are subtle and run like an undercurrent ready at a moment's notice to sweep us away into doubt and unbelief.  We tend to believe that our heavenly Father thinks unkind things about us based on own negative thoughts…thoughts which seem to harass us day after day as they compete with the Word of Truth. We often ascribe the very same thoughts to Him we are thinking about ourselves. Once again, if we are not loved, how can we love?
Taking Thoughts Captive
We must take all negative thoughts captive and deal with our own wrong thinking and believing. In doing this our hearts will be open to receive and give love. We need a revelation of love…a revelation of the true benefits and meaning of the Cross.
How do we do this? To start with, we must not be conformed to this world or our own negative thoughts. The only way to be transformed in our thinking, which gives us the power to think and do right, is to have a renewed mind (Romans 12:2). The Word is a living Word and is endued with power given to it by God (Hebrews 4:12; Colossians 1:6).
Faith or you could say love, comes by hearing and hearing by the Word of God (Romans 10:17). Which comes first, faith or hearing? I propose hearing. Because the Scripture uses the word "hearing" I often encourage others to speak the Word out loud and as a result of faithful obedience to do so faith comes. Have you ever thought about faith coming to you? Selah
Making A Willful Right Choice
This is where choice comes in…where exercising the will God gave us for positive confession and meditation can change our life. The human will has often received a bad rap as others encourage us to surrender our will and so on. I am not saying we shouldn't surrender our will when it comes to disobedience, bad habits and bad character. I am saying it is a valuable tool when infused by the Holy Spirit to believe the Word of God and act accordingly.
I prefer to look at will in this instance as "making a willful right choice." We cannot wait for a mystical transformation to suddenly descend on us though it does sometimes happen. We must be pro-active when it comes to pressing on and letting go…when it comes to receiving God's love, and in like manner, giving it away. Join me as we look into dismantling the lies of the enemy.
Practical Steps To Destroying Lies And Removing Barriers To Love
With this in mind we must find all the scriptures in reference to God's love for us and speak them into the very willful, unbelieving places of our heart. Taking them in a practical order will allow us to dismantle brick by brick ungodly beliefs and thereby transform our whole belief system. To do this we will start out by removing some obstacles to receiving the truth of His love.
1. God Cannot Lie To Me
Therefore, you and I are no exception to the rule. We have not done anything worse than anyone else leaving us the lone exceptions to receiving the love and goodness of the Lord.
Use the Scriptures below which relate to the Father's unchanging character and inability to lie. Use them to speak to yourself the truth and destroy the thoughts which seek to convince you the Word related to His enduring and everlasting love are lies. Use them to renew your mind in reference to God's inability to change by turning away. The blood of Jesus makes this possible.
Scriptures which relate to the Father's unchanging character and His inability to lie:
God is not a man, that He should tell or act a lie, neither the son of man, that He should feel repentance or compunction [for what He has promised]. Has He said and shall He not do it? Or has He spoken and shall He not make it good? (Numbers 23:19Amplified)
Every good gift and every perfect ( free, large, full) gift is from above; it comes down from the Father of all [that gives] light, in [the shining of] Whom there can be no variation [rising or setting] or shadow cast by His turning [as in an eclipse]. (James 1:17 Amplified)
Scriptures Translated Into A Decree Of Truth
Father you are not a man and You do not lie. You never change nor do You need to repent. You are a steadfast in all your character and attributes. All your promises are yes and amen in my life for You show no partiality with any man and that goes for me. Therefore, when the enemy comes to tell me I somehow fall into a different category I can tell him this is not true according to Your Word.

I take confidence in the steadfastness of who You are. You do not change and will not change when it comes to me. I am your beloved. The blood of Christ was shed for me and my sins once scarlet are now white as snow and have no power to separate me from You because I have accepted You as my Savior. Every good and perfect gift comes from You and my life is blessed by Your goodness and mercy. I declare today that every Word and desire You have for me is good and will not be withheld. Lord, open my heart to receive the very depth of Your unchanging nature and steadfastness given to me by the blood of Christ.  Amen
2. God Chose Me First
God chose us first…loved us first. After all He chose us first before the foundations of the world. With this in mind we must also acknowledge He already knew the things we would do both good and bad. He knew and still chose us. Therefore, He is not surprised or scared off by what we think or do. He took every curse and now we are clothed in the righteousness of Christ. Be like David, and tell the Lord your true feelings. He knows them anyway. Tell Him when you are angry, sad, happy…just tell Him like you would a friend you might confide in. He can handle it without striking you dead…so to speak.
Scriptures to relate to and speak in reference to the how we were chosen before the foundations of the World:
You have not chosen Me, but I have chosen you and I have appointed you [I have planted you], that you might go and bear fruit and keep on bearing, and that your fruit may be lasting [that it may remain, abide], so that whatever you ask the Father in My Name [as [a]presenting all that I AM], He may give it to you. (John 15:16 Amplified)
But we, brethren beloved by the Lord, ought and are obligated [as those who are in debt] to give thanks always to God for you, because God chose you from the beginning as His firstfruits (first converts) for salvation through the sanctifying work of the [Holy] Spirit and [your] belief in (adherence to, trust in, and reliance on) the Truth. 2 Thessalonians 2:13 Amplified)
[For it is He] Who delivered and saved us and called us with a calling in itself holy and leading to holiness [to a life of consecration, a vocation of holiness]; [He did it] not because of anything of merit that we have done, but because of and to further His own purpose and grace (unmerited favor) which was given us in Christ Jesus before the world began [eternal ages ago]. (2 Timothy 1:9 Amplified)
We love Him, because He first loved us. (1 John 4:19 Amplified)
Scriptures Translated Into Decrees
I am chosen and appointed by the Lord according to His good pleasure so that I might bear lasting fruit in my life. I am chosen to be a place of abiding fruit and can ask my Father in Heaven anything. I am one who abides in the Lord, therefore; my desires and request are according to His heart. I am the Beloved and give thanks to Him for my salvation. Holy Spirit is working in my heart and life to sanctify me and my belief systems bringing them into line with the Father's heart.

All that I am is being brought into alignment with the purpose of the Lord for my life. I did not choose the Lord first, but He chose me. I am indeed His Beloved One. I have been delivered from darkness and have been transferred into the Kingdom of Light. The Lord has done this for me not because of any worth of my own or any deeds I may have done or not done. I am one who has been called according to grace and unmerited favor in Christ Jesus before the worlds were ever formed. He first loved me, therefore; I love Him. I do not believe the lies of the enemy about my worth or who I am . I love the Lord with all my heart. Amen
3. God Does Not Condemn Me Therefore I Am Forgiven
If Christ who died for us does not condemn us then why should we condemn ourselves? First we must understand condemnation is not the same as conviction. If you are condemned then you take the blame and reap the punishment. Christ took our blame and our punishment. This does not mean sin is excusable or must not be repented for. However it does mean once we confess our sin we are forgiven and cleansed of all unrighteousness…unrighteousness which separates us from intimacy with Him.
Conviction on the other hand is revelation brought via Holy Spirit with the express purpose of exposing something in order to set one free from the clutches of sin and the enemy. The Lord's kindness leads us to repentance and we are cleansed by the washing of the water of the Word (Romans 2:4; Ephesians 5:26).  He is mindful that we are but dust and a bruised and bended reed He does not break (Psalms 103:14; Isaiah 42:3
Scriptures to relate to and speak in order to break the back of condemnation and receive cleansing through the power of the Cross:
He who believes in Him [who clings to, trusts in, relies on Him] is not judged [he who trusts in Him never comes up for judgment; for him there is no rejection, no condemnation–he incurs no damnation]; but he who does not believe (cleave to, rely on, trust in Him) is judged already [he has already been convicted and has already received his sentence] because he has not believed in and trusted in the name of the only begotten Son of God. [He is condemned for refusing to let his trust rest in Christ's name.] (John 3:18 Amplified)
THEREFORE, [there is] now no condemnation (no adjudging guilty of wrong) for those who are in Christ Jesus, who live [and] walk not after the dictates of the flesh, but after the dictates of the Spirit. (Romans 8:1 Amplified)
If we [freely] admit that we have sinned and confess our sins, He is faithful and just (true to His own nature and promises) and will forgive our sins [dismiss our lawlessness] and [continuously] cleanse us from all unrighteousness [everything not in conformity to His will in purpose, thought, and action]. (1 John 1:9 Amplified)
Scriptures Translated Into Decrees

I am one who the Lord calls His Beloved according to the power and redemption of the Cross. I believe, trust and cling to the Lord all the days of my life. I resist the devil and submit myself to God in all I do, therefore; I am not judged by Him. The blood of Christ has set me free from the law of sin and death. I am not rejected by the Lord. I am forgiven and cleansed of all unrighteousness as I confess my sins and I will not wear the garment of guilt and shame.

I walk in the freedom of His cleansing Word for I am one who confesses, repents and receives fruit of the Cross; forgiveness. I ask for forgiveness, I forgive others and receive forgiveness for myself as well. Therefore, I am not condemned. Christ, who  died for me will not condemn me then I will not condemn myself. I take my thoughts captive and I choose to walk according to the Spirit and not the flesh. In doing this, I refuse to believe the lies the enemy tells me about my worth and who I am in Christ. Therefore, my heart is open to love and receive love.
Conclusion
These are the facts we have established up to this point: God does not lie, He chose us first in spite of what He foreknew about us, and He forgives and does not condemn us. These truths are a good start to a foundation leading to intimacy built on a foundation of undeniable truth. Now with the soil of our heart prepared we can indeed receive His love.
We do this by disarming the enemy with the truth we have learned. When we confess our sin, forgive another person, or come into obedience to what He is asking us to do, mindsets of the enemy are destroyed. We have indeed made room for love.
Therefore, when the enemy comes to say "Hath God Said" we can tell Him, "Yes!" We no longer doubt His Word…and because we no longer doubt His Word we can believe we are chosen…and because we are chosen we can then accept the fact we are not condemned. We are chosen and forgiven regardless of what man has done or said…no matter what we might have thought or felt…no matter what.
In the next news letter we will discuss receiving God's love into the prepared soil of our hearts. We will discuss being rooted and grounded in love which is equivalent to being rooted and grounded in Him for He is LOVE!
If you like this article, then please subscribe to my
full text RSS feed
. You can also
subscribe by email
and have new articles sent to your inbox.