Print This
---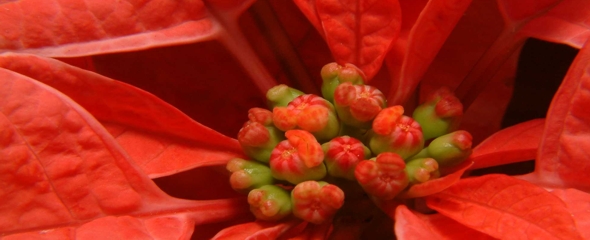 By Tess Martinez
Bangkok is famous for its fine chinaware. It is always first on my lists of small buys whenever I travel to buy a piece of china or fine embroidered linens. They must fit my small hand carry to ensure it will arrive home in one piece, so I must be very selective in my buying.
We were a group of about fifty attending the four day Achievers' Conference in Bangkok. Our trip was courtesy of the insurance company where I work as a financial planner. Right after the seminar, we went out in groups of two or three depending on who our close friends were. There were four of us in my group, Lulu, Irene, Sonia and me.
The International Trade Center we visited housed the finest shops in Bangkok. Just name a product and they have it.
We first headed to the floor where all fine chinaware and flatware are sold. All the finest brands arrayed with fine, intricate designs are available on that floor. I favor the simple yet elegant design and a lot of times choose flowers and birds.
The Discovery
Being very fond of a good sale and bargains, I became attracted to a corner where Christmas designs were on sale. September was too early for Christmas shopping I must admit, but I chanced on a pile of round cake platters to beautiful to resist.
One fine, ivory white, piece of bone china with a simple Poinsettia design attracted me. Poinsettias graced the sides and it came with a matching cake spoon. What made it different from the rest was that it was designed to show the lovely flowers with the cake on it.
"Wow, what a good find," I happily told myself as I asked the store attendant to have it wrapped for me. It wasn't too expensive considering the famous brand.
The Request-The Denial
My friend Lulu noticed the same plate which happened to be the last piece available with those beautiful Poinsettias. However, I was absorbed in my own imaginations. Thinking out loud as I envisioned it on our dining table this coming Christmas with fruit cake on it I said, "My other china will match it."
Lulu loved the beautiful and fine things in life. She was a rich lady who was one among the best in our company. She was a good friend of mine and we always went together in any company activity. I was surprised when she asked me if she could have my plate and I should instead have the other one. Honest, I was caught in an awkward situation and it made me feel bad. I asked what was wrong with the plate she had. She said, "The design will be covered by the cake since it was right in the middle."
In a firm voice I said, "Sorry, I really want it for Christmas dinner."
I disregarded how she felt about me…disregarded our friendship and denied her request. My excitement for shopping made me forget the whole thing. After four days, we went home on a two hour delayed Alitalia flight coming from Rome. It was a good thing she did not mention anything about the plate. It gave me peace of mind.
The Giveaway
I never got to use my beautiful Christmas Poinsettia plate since I gave it away to a policyholder who happened to like it when she saw it in my china cabinet. Charmi, a friend and client had penchant for chinaware and had collections of the best china in all of Europe. I could not say no. It was a consolation to see my piece of china among the expensive collection of Charmi in her beautiful, well appointed, house in suburban Manila.
On my next visit to Bangkok, I tried looking for the same plate in other stores selling the same brand, with one for me and one for Lulu in mind. I really wanted to make up with her. I really felt very guilty. I looked around from one store to another to no avail. According to the shop keepers it was out of season. There were no poinsettia cake plates to be found.
A Sad Turn Of Fate
Right before Christmas Lulu was hospitalized due to a very rare medical finding. She had operation and was only able to attend a few meetings. It was not even a year after her operation that she needed to be brought to the United States for medical consultation. Right after the September 11th attack she headed for the mainland U.S.A. but ended up in Hawaii where her son, a doctor, worked in a hospital in Waikiki.
Coming back to the Philippines, her condition deteriorated. The last time we talked is when she was crying and asking if I would pray for her. She had feared she would soon be gone. I told her that God will always be with her and when the time comes all she had to do was, "Follow the light."
I am sad to say it was the last telephone conversation we had. She was not able to talk and was hospitalized for about a month. During our last telephone conversation, I was able to ask forgiveness for denying her the cake plate. She said, "Don't worry. It doesn't matter anymore…all is useless now."
In The End
Yes, in the end all will be useless except our preparation to go home to the FATHER. None of the beautiful and fine things we have collected will ever find their way to Heaven. Fine china and fine linens are nothing in Heaven. All is most beautiful and beyond compare there and have no need of earthly things. All is complete. Maybe enjoying the good and the beautiful is just a little glimpse of heaven…just a tiny drop… maybe?
My penchant for the fine and beautiful has waned since my Christmas plate experience, while the memory of Lulu and our friendship is etched in my heart with deep fondness. The lesson about the tyranny of material things is a conviction I once ignored and now embrace. Yes, I have learned a lesson…a lesson we must all learn if we are to express the Lord's giving heart of sacrifice. What lesson do you need to learn? What do you need to give away?
As For Me
As for me, I should have made her happier with my coveted Christmas Poinsettia plate! My regret taught me to live in the moment to moment things of life with an attitude of making people happy. Giving and making others happy cannot wait, for tomorrow may never come.
We do not hold time in our hands. It would not make a bit of difference at all if I put my Christmas cake on my old cake plate. What matters is the one act of generosity and kindness I missed doing for a friend. I feel very sorry even though I asked for her forgiveness which she freely gave.
Truly, it is not difficult to make people happy. A smile, a tap on the shoulder…a pleasant hello, a compliment for a new hairdo or anything when sincerely done as an act of love may be all it takes. Never withhold yourself or any kindness. Learn from my lesson and let yourself reach out to others for we can never lose when we give.
My prayer:
Loving Father, in the name of Jesus and the comforting inspiration of the Holy Spirit I ask for the grace of a generous and giving heart. You love us unconditionally. You shed Your blood to redeem us. On earth, You lived a simple life with no trimmings or fine things although You are the owner of everything. Teach us the grace of simplicity and deliver our hearts from vanity. All in this world will fade. All will be gone. Therefore, give us the grace to look and see what is most important. Take our hearts away from the tyranny of materialism.
Give us the gift of a generous heart and humility to be selfless. While we enjoy your bounty and blessings, let us not be enslaved by the lure of opulence. Allow each of us to be more generous, more loving and moe giving…Amen
If you like this article, then please subscribe to my
full text RSS feed
. You can also
subscribe by email
and have new articles sent to your inbox.