Print This
---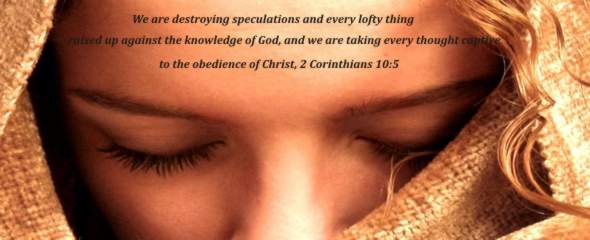 A Short Note On Soaking In The Lord's Presence

Intimacy with the Lord is experienced in ever increasing ways as we gain understanding and revelation into His Word. Soaking In His Presence softens the heart and releases ministry Spirit to spirit. When we soak in the presence of the Lord we create an environment for the Word of the Lord to grow in might and power. I encourage you to study the Word and plant the seeds of truth in your heart and then soak. When you do this it is nurtured by the Spirit and Christ is manifest in your life in visible ways. If you want to know more about soaking go here. 

Looking Back

In Letting Go – A Key To Intimacy With The Lord, Part One we discussed how not letting go affects our intimacy with the Lord.

Part One we looked into some aspects of loving God and being loved by God which elaborated on the previous article Removing Barriers Of Unbelief-A-Key To Intimacy With The Lord-Part Two

I highly recommend that you read the previous articles I have mentioned as this article is a follow on to them.

Now let's discuss a couple of practical things over the next few weeks we can do to further our relationship with the Lord and lay out some realistic steps to destroy lies and remove barriers to love. This week we will talk about forgiveness and taking our thoughts captive.
 Taking Thoughts Captive And The Power Of Forgiveness
[Inasmuch as we] refute arguments and theories and reasonings and every proud and lofty thing that sets itself up against the [true] knowledge of God; and we lead every thought and purpose away captive into the obedience of Christ (the Messiah, the Anointed One),(2 Corinthians 10:5 Amplified)
We must take all negative thoughts captive (bring them into agreement with what Word says about God, about ourselves and about others) and deal with our own wrong thinking and believing. In doing this our hearts will be open to receive and give love. We need a revelation of love…a revelation of the true benefits and meaning of the Cross in order to do so.
We must have this revelation and choose to walk by faith and believe in the inherent power of the Gospel…believe it is sharper than a two edged sword having the ability to separate wrong thinking, wrong believing, thereby causing us to walk according to the dictates of Holy Spirit and not the flesh.
How Do We Do This?

The only way to be transformed in our thinking, which gives us the power to think and do right, is to have a renewed mind (Romans 12:2). The Word is a living Word and is endued with power given to it by God (Hebrews 4:12; Colossians 1:6).
1. By Walking In The Power Of Forgiveness
In light of the above Scriptures, we must not be conformed to this world or our own negative thoughts. Negative thoughts give way to negative actions. I am not discounting the fact that we all commit acts of sin. It is what we do in reference to His forgiveness when we sin that matters. Do we confess, repent and go on or do we confess, repent and hold on, only to hold ourselves or others in continual guilt and shame over something the Lord has already forgiven us or them for?
Beloved, often it is easier to forgive others than it is to forgive ourselves. Therefore, we must practice His principles of forgiveness regardless of who is involved; our selves or others. This enables us to take our thoughts captive in a more effective manner.
In fact, forgiving one's self or another is indeed part of having victory over sin and weakness in our own lives. The Scripture is clear what happens when we do not forgive. When we don't the enemy has grounds to torment us and our thoughts. The battle in the mind can be fierce. The ability to take one's thoughts captive should start with a heart examination to see if any unforgiveness toward self or others has found a place of habitation in the heart.
We often confess but forget the portion of 1 John 1:9 which says if we confess our sin He cleanses us of all unrighteousness. In other words, we do not forgive ourselves and move on. Instead we continue to call ourselves unclean. This makes way for the enemy to freely work unwarranted shame and guilt into the fabric of our lives.
If we have low self esteem or have endured a life of criticism and disapproval we often believe the first and often every negative thought we hear and ignore the positive ones. This is where discernment comes in and the more a person is in the Word the more discernment they have. Remember, Holy Spirit comes to convict not condemn.
We must take these thoughts in relation to lack of self-forgiveness and in all other areas captive until they have no power to sway our thinking and doing. We must remind ourselves of the forgiveness He has given us by confessing the Word until our mind is renewed in the given area we struggle with.
This is where discernment and having revelation of God's love for you and me is so very important. If we do not have a revelation of His love then the first thing we need to take captive are the lies we have believed about how He feels about us. There are plenty of Scriptures relating to His great love for us to meditate on and speak over our lives.
Reflection
All actions start with a seed thought which grows into a fruit bearing action. What thoughts are you planting into the soil of your own heart and life?
Are there any areas of unforgiveness toward yourself or others you need to renew your mind in and take ungodly thoughts captive to the obedience of
2. By Knowing Faith Hears And Responds
Knowing the Word has power to transform is "KEY." Faith comes by hearing and hearing by the Word of God. Does this mean faith will come when it hears the Word spoken or confessed audibly out of the mouth? Selah
You see, faith comes by hearing. Does someone have to speak for faith to hear? This puts faith in a whole new light and gives it life. Faith or you could say love, comes by hearing and hearing by the Word of God (Romans 10:17).
Which comes first, faith, speaking or hearing? I propose speaking and then hearing. Because the Scripture uses the word "hearing" implication is made to a previous act of speaking. Therefore, I often encourage others to speak the Word out loud and as a result of faithful obedience to do so faith comes. Have you ever thought about faith coming to you? Selah
Reflection
Reflect on faith coming to you as you speak according to His revelation to you.
 3. By Understanding We Have A First Person Impersonator As Our Enemy
Many times we do not discard thoughts which come from the enemy who I call "the first person impersonator." Just because the thought comes does not mean we are automatically guilty. The enemy loves to impersonate "you" hoping "you" will always believe it is your own thoughts and not take the time to discern exactly what is taking place. Sometimes it is your own thoughts and sometimes not.
Regardless of where they originate, all wrong thoughts must be taken captive to the obedience of Christ before they have a chance to take root or feed some wrong thinking already established in our belief systems. Anything rising up against the knowledge of God (the truth about Christ, who He is, or who He says you are in Him) must be brought in subjection to the Word…to Christ for they are one. When you bring something in subjection to the Word you are bringing it in subjection to Christ and vice versa (John 1:1).
Beloved, if you sense your wayward thoughts are feeding something you already struggle with they can be turned from torment into blessing. How? Thank the Lord for exposing something with the thought and then take appropriate action. Ask Him if it has any merit anywhere in your life, and if so, how and where. Then do what is necessary by submitting yourself to the Word of Truth. Resist the devil and all his accusations of guilt and shame by walking in confession, repentance and forgiveness. When you have done this the enemy will flee. Sounds like a promise to me.
David wanted to know if there was any wicked way in Him. The same should be true for us. We must learn to use the negative thoughts and accusations against us as tools to freedom, thereby disarming the enemy.
Beloved, if we, as sons of God, do not take advantage when ungodly thoughts come from the enemy they can become ours if we readily accept them and begin to demoralize our own selves.
Reflection
What lie does the enemy constantly try and convince you of in hopes you will agree with him.
What is your greatest struggle and how do you view it differently now?
Do you see how asking the Lord if the criticism you experience has any merit can disarm the enemy?
 4. By Coming To Grips With Thoughts You Are Plagued With
Find a God truth in the Word in reference to said wrong thoughts and then ingest the Word until you believe it and see the fruit of your labors.
Most people give up to soon or when a short respite comes they think all is well and are not prepared for the next wave of opposition. When this happens more thoughts of failure compound themselves on to previously held wrong beliefs. It is kind of like the dieter who fails to eat right one day and says, "Why bother I have already messed up. "
To disarm such thinking we must understand the enemy often waits for a more opportune time just as he did in the Jesus' case. Why would it be any different for us? When this happens we must simply start again, or as in the dieter's case, start in present moment to eat right. Don't think about how you failed or quit. Just start again. All the times you spoke and planted the Scripture in your heart and mind are not undone because He promises His Word will not return void until it accomplishes the purpose for which it was sent. Rest assured, it was sent (Isaiah 55:11).
We were never promised the proverbial rose garden but we were given power-packed promises in the Word with the full expectancy they would be used to live a victorious life. Won't you join me taking thoughts captive to the obedience of Christ? Our lives will be transformed in the process.
Reflection
Which has come to you. Indeed, in the whole world [that Gospel] is bearing fruit and still is growing [by its own inherent power], even as it has done among yourselves ever since the day you first heard and came to know and understand the grace of God in truth. [You came to know the grace or undeserved favor of God in reality, deeply and clearly and thoroughly, becoming accurately and intimately acquainted with it.] (Colossians 1:6 Amplified)
1. Read the above Scripture and meditate on it in relation to how the Word works in relation to renewing the mind through its ability to grow and overcome.
2. Pay close attention to "by its own inherent power" and contemplate what it means and where did this power come from?
3. According to John 1:1 Christ and the Word are one and the same. So you could say, you are ingesting the Word which has the resurrection power of Christ to transform and renew your mind, bringing all thoughts into the obedience of Christ…into agreement with who He says He is…into agreement with who He says you are and who He says others are.
4. In light of this article, how is your perspective of the Word, of faith and transformation different now?
This blog on the love of God is provided by Brenda Craig author of Carvings In His Palm.  If you would like to know more about soaking in His presence go here.
If you like this article, then please subscribe to my
full text RSS feed
. You can also
subscribe by email
and have new articles sent to your inbox.