Print This
---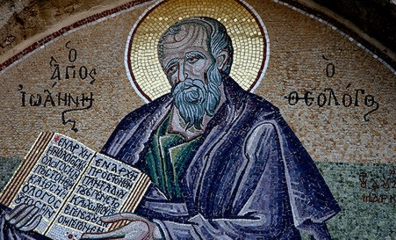 Finally, brethren, whatsoever things are true, whatsoever things are honest, whatsoever things are just, whatsoever things are pure, whatsoever things are lovely, whatsoever things are of good report; if there be any virtue, and if there be any praise, think on these things. The term "think on these things" actually translates well into "meditate on these things"
Submitted by Bert Thompson
There is some uproar in the body of Christ to day when anyone uses the term meditation, because it is linked in the minds of many people with new age, Buddhism or Hinduism. But the fact is Meditation, is NOT new age, they stole it from us. The Jew's and Christians have been meditating for over 4,000 years.
Joshua 1:8- Do not let this Book of the Law depart from your mouth; meditate on it day and night, so that you may be careful to do everything written in it.
Psalm 119:15 reads, I meditate on your precepts and consider your ways. King David loved to go the temple just to behold the beauty of the Lord! But that is contemplation, a linked, but slightly different subject. Meditation is deeply pondering God 's word over and over like a cow chewing the cud.
Romans 12:2 "commands us", and be not conformed to this world: but be ye transformed by the renewing of your mind. The word "transformed" is "metamorphosis" it is also translated "transfigured". It means literally to be changed like a caterpillar into a butterfly by our "meditating" on his word. You cannot KNOW what to do unless you are meditating in his word daily. You cannot be changed by His Word, unless you are meditating in it daily, you will remain a caterpillar. The words, "meditate" or "meditation" are mentioned 20 times in the bible. In the Old Testament there are two primary Hebrew words for meditation. Haga, which means to utter, groan, meditate, or ponder. Sihach, which means to muse, rehearse in one's mind, or contemplate. These words can also be translated as dwell, diligently consider, and heed.
Meditation: A History
One form of meditation that has been used by Christians since at least the 4th century is the lectio divina. It has been traditionally used in monastic religious orders and is enjoying resurgence today. Lection divina means "sacred reading" and has four stages: lectio (reading), meditatio (discursive meditation), oratio (effective prayer), and contemplatio (contemplation). In the lectio (reading) stage, one finds a passage and reads it deliberately. The next stage, meditatio (discursive meditation), is where one ponders the text. In the oratio (effective prayer) stage, one talks to God about the reading, asking Him to reveal the truth. In the final, contemplatio (contemplation) stage, one simply rests in God's presence.
As we can see, meditation is simply pondering or thinking over something. The subject of a person's meditation, and the purpose of the meditation, is what differentiates one kind of meditation from another. You can meditate on a rock but don't expect much from it or you can meditate on the "word of God" and receive truth, and real enlightenment.
What we choose to dwell on and focus our thoughts on make a profound difference in our outlook on life. Let no one tell you "meditation" is not a Christian discipline that it is new age, they stole it.
Blessed is the man that walketh not in the counsel of the ungodly, nor standeth in the way of sinners, nor sitteth in the seat of the scornful. For his "delight" is in the law of the Lord and in it he does MEDITATE day and night! (Psalm 1:1-2 KJV)
If you like this article, then please subscribe to my
full text RSS feed
. You can also
subscribe by email
and have new articles sent to your inbox.